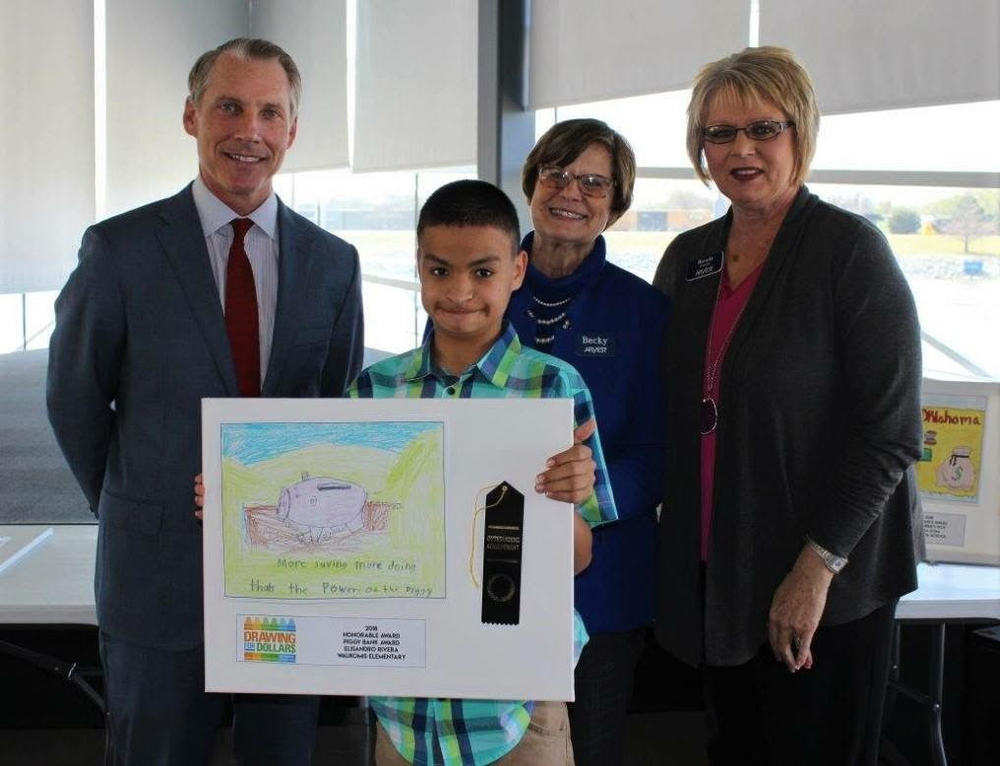 Drawing for Dollars Winner!!
Brandon Bookout
Wednesday, April 11, 2018
Elisandro Rivera was honored April 10, 2018 in OKC for winning the Piggy Bank Award from the Oklahoma Council on Economic Education. Elisandro is pictured with the Arvest Bank representative, The OCEE representative, and State Treasurer Ken Miller. GREAT JOB Elisandro!