Meet the Chiefs!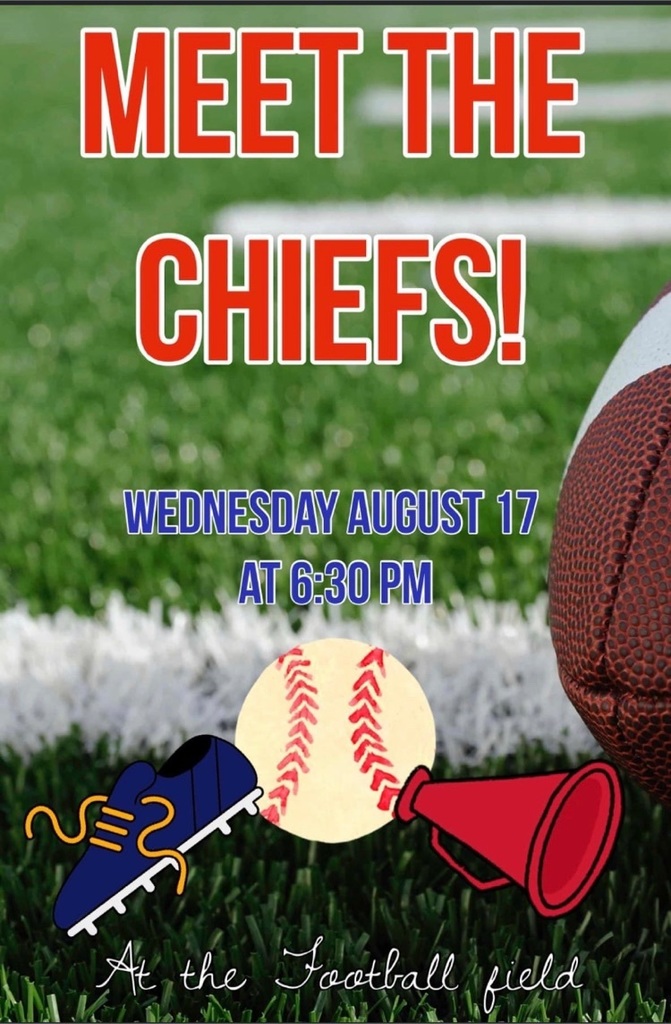 Good Food News! 1. The Salad Bar is back! 2. 7th-12th Grade Students can order ahead. If the hot meal choice is not to your liking, click on the link before 8 AM the morning of and choose something more to your liking. ENJOY! IT'S A GREAT DAY TO BE A CHIEF! 💙🤍
https://lunchroomzoom.com/schools/waukomis-public-schools/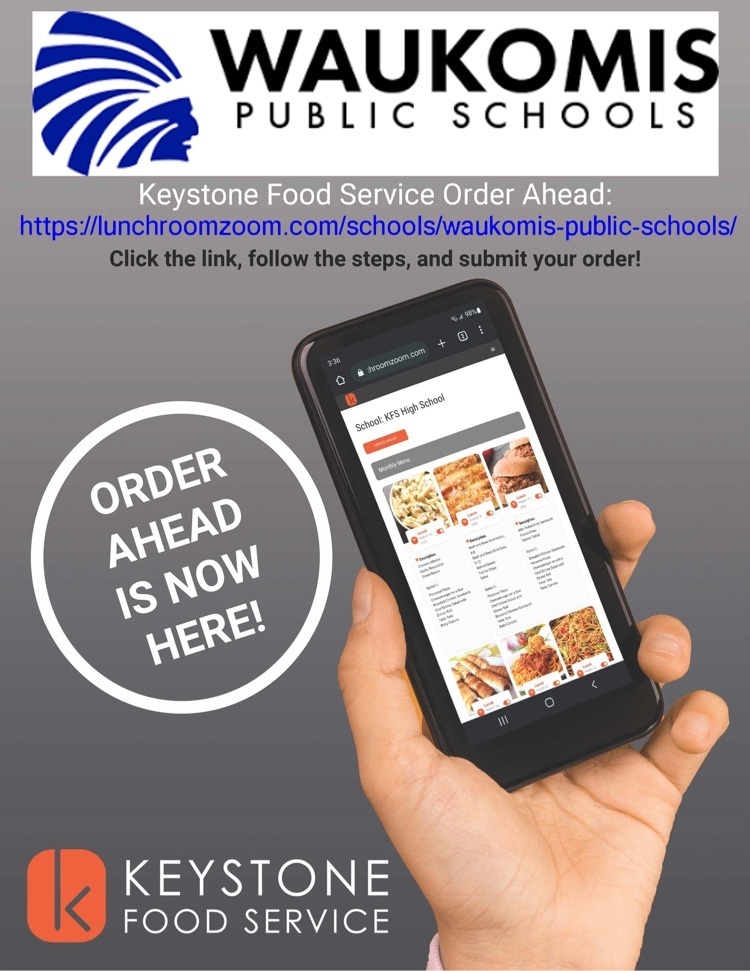 Congratulations to Coach Pearson and the Lady Chiefs! Skeltur Fast Pitch Champions 2022!!!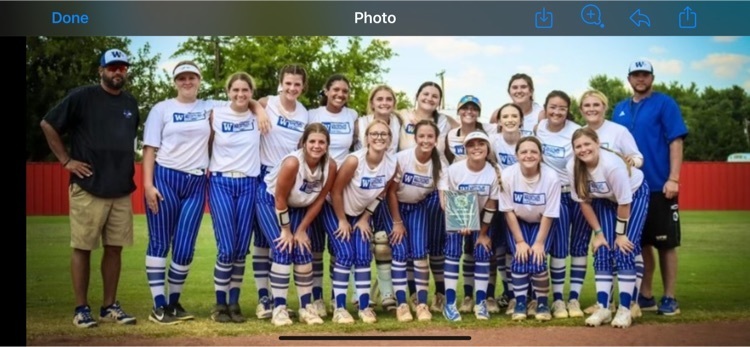 Skeltur Champs!! Way to go girls! We are so proud of all you! Congratulations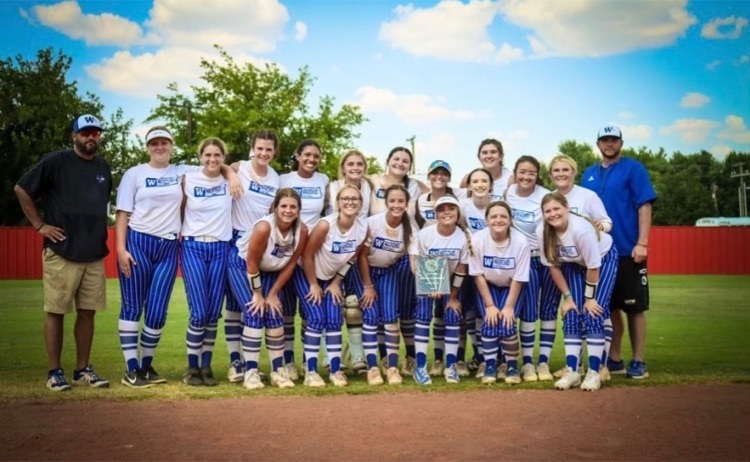 Just a reminder if you're wanting to reserve practice fields or dome for your youth teams you must contact Matt Cue. The email is
mattcue@waukomis.k12.ok.us
or cell phone number is 580-554-7111. Thank you!

First day of school is tomorrow!! Doors will open for breakfast at 7:45. Parents may walk Pre-K children to class for the first two days of school. Also, 5/6 grade athletics will be first hour. These students need to go to the dome for athletics and will receive instructions from coaches. Please be patient with bus routes as our drivers will be working out the kinks.We can't wait to see your children in the morning! Let's have a great year! Thank You Allen Hicks

We would like to give a huge thank you to Waukomis Methodist Church for providing our free school supplies and breakfast for our staff. Also a huge thank you to the Waukomis Christian Church for serving the spaghetti dinner last night. We appreciate everything you do for our school and community! Thank you!

Notice of Changes to Waukomis Public Schools' Wireless Device Policy Dear Waukomis Public Schools Students and Families: No student cell phones, air pods, Bluetooth headphones, or smart watches will be allowed to be in use at the school during the school day. Cell phones must be turned off and stored during the entirety of the school day. The only exception is before school, at lunch, and after school. Any style of Bluetooth headphones will not be allowed in any school buildings including the cafeteria. During class students may NOT use their phones for calculators, checking time, music, reading a book, checking their grades, or for any other reason. If there is a medical reason to use a cell phone, that may be allowed per a 504 or health plan, with prior approval. Phones will not be allowed during P.E. or class change. Students will not be allowed to use phones in the hallway or restroom. We understand that it is difficult to feel out of touch, but parents can call the office to relay messages to students or reach their student by email in grades 7-12. Some of the difficulties we face with hundreds of cell phones being used by students include the possibility of: Students taking pictures in the classroom of other students without permission and posting to social media. Students continuously taking out phones during class and in locker rooms. Students taking pictures/videos and posting on TikTok during the school day. Students watching movies/listening to music while in class. Students participating in group texts/chats during the day to make fun of other students and teacher. A description of the consequences for not following approved Waukomis Public Schools policies will be provided at the beginning of the 2022-2023 school year. Thank you for your support as Waukomis Public Schools continuously strives to educate your child in a safe environment that is free from distractions. Sincerely, David W. Brewer Superintendent

The OSSAA has enacted a new rule (Suspension from Athletic Activities for Unsporting Behavior Rule) in efforts to improve sportsmanship at HS & MS athletic events. Any "egregious" unsportsmanlike behavior by Coaches, Players, or Fans two or more times in the same season / same sport will cause the SUSPENSION of the Team and/or Individual from the rest of the season. The OSSAA cited some the following examples of "egregious" unsportsmanlike behavior: - Fans constantly verbally attacking officials. - Fans physically attacking officials. - Fans attacking other fans at athletic events. - Coaches physically attacking or verbally berating officials. - Players getting into fights with other players while shaking hands at the end of contests. - Student sections verbally chanting inappropriate or demeaning chants at individuals, teams, or officials.

Back to School Night for the elementary will be tomorrow from 5:30-7:00. Bring your school supplies and come meet your child's teacher. Dinner will be provided by the Waukomis Christian Church! We also ask if students can please bring one ream of copy paper to their teacher. Thank you!


Lunch and breakfast menu for August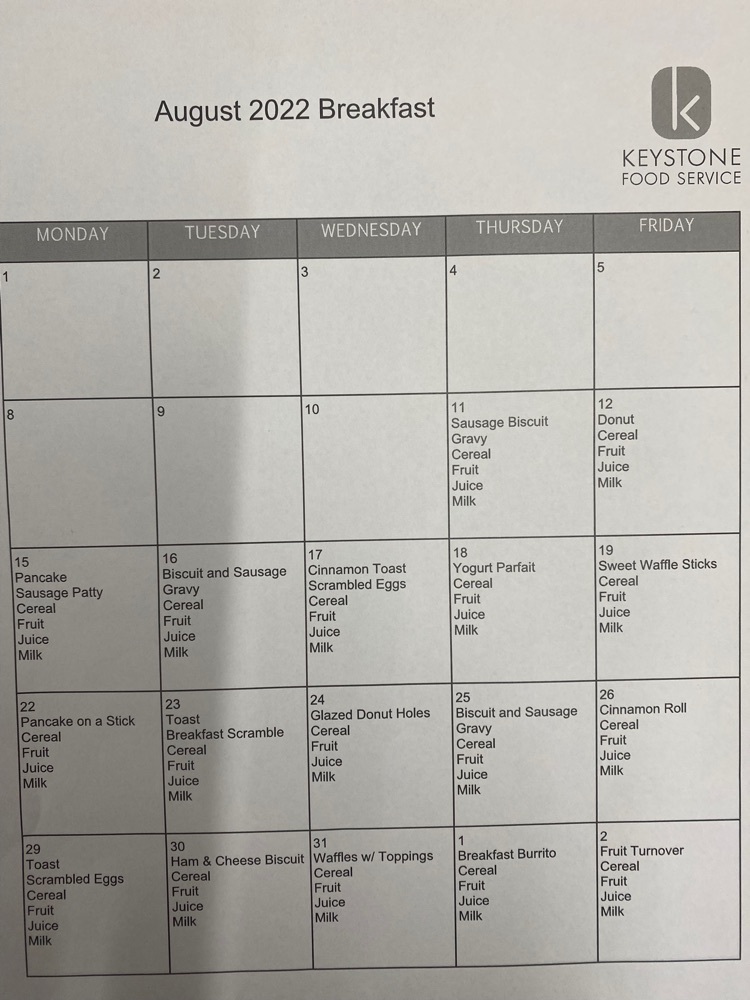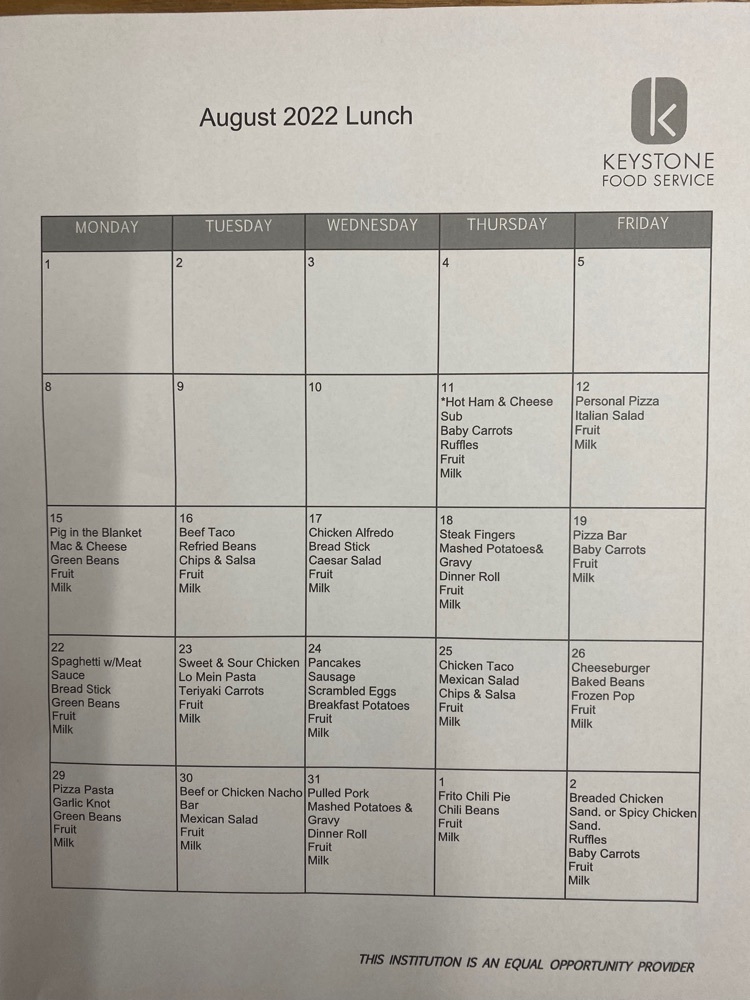 Back to School Night for the elementary will be August 8th from 5:30-7:00. Bring your school supplies and come meet your child's teacher. Dinner will be provided by the Waukomis Christian Church! We also ask if students can please bring one ream of copy paper to their teacher. Thank you!

Open gym for this week will be on Tuesday and Wednesday from 12:00-2:00 for 5th-12th grade. This will be the last week for open gym. Thanks to all the players that showed up and a big thank you to all the parents for getting their kids there!

The Waukomis United Methodist church will be giving out free "Back to School" supplies for the 9th year in a row for Waukomis students. This year will be a little different, as we are going to set up in the all purpose room at the elementary. This will be on Saturday July 30, 9-11 am. We will again have hamburgers, and hot dogs, back packs, and school supplies. Hope to see you there.


Free sports physicals on July 28 from 8:00-10:00 in the high school. There will be some forms that require a parent/guardian signature.

Open gym this week will be Tuesday and Thursday from 10:00-12:00 for 5th-12th grade.